A kitchen Island that is. When we first viewed the house we knew the wall separating the kitchen from the rest of the great room HAD to go. In order to guarantee the demise of this wall mom and I put things in there. It was a handy coat hanger haha. This was day two of living in the house.
So day 7 MC's Custom Cabinets a.k.a. father in law came and helped take down this wall. See the lovely brass chandelier? Its now gone.
Buh bye ugly thing
Now I have this wide open unused space in my kitchen
The vision we have is on the left side where the garbage can sits currently to have a pull out drawer with recycling and garbage can. Invisible! Then plain cabinets with drawers on top like the other side of the kitchen
This is the concept for the garbage/ recycling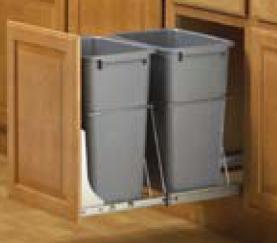 But we would have two or 4 cans- garbage, glass, plastic and paper
Then an open cabinet to place the microwave into so it wont have to sit on the counter anymore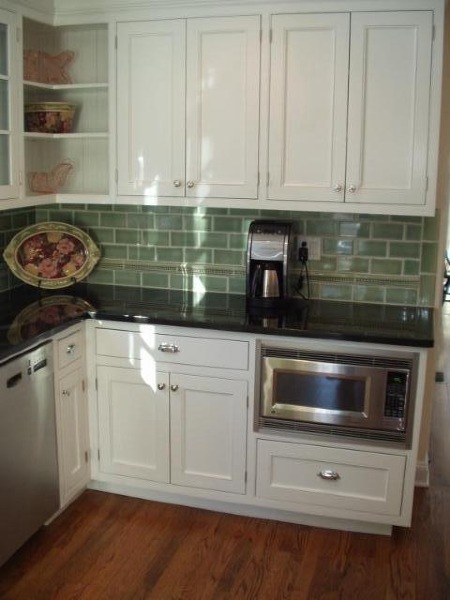 Microwave location inspiration
The Island will add great work space as it will be directly behind the fridge/ pantry so I will be able to take out my ingredients and prepare them as needed. It will add more great storage. Plus it will be great for entertaining as people will be able to sit on the other side while I prepare. I will add stools. I am dreaming of something either red or rustic looking.
Preferably something with a back?
This one I found on Overstock.com
No final decisions have been made but I bug the hubby about getting my island created daily
Inspiration solely from the bead boarding on the back of the island here
Here we will use the idea of the "step up" for the other side of the "bar/ island"